Notices & Resources
Click here for our Notice of Privacy Practices: View PDF
NOTICES
COMING SOON: ***MONTHLY MEMBER FEES WILL BE RESTRUCTURED IN 2022 AND WILL INCREASE FOR NEW PATIENTS***
==========
Consults in-person and by telemedicine will remain by appointment only.
==========
For your convenience we now have an online dispensary through Fullscript carrying multiple professional-grade brands of supplements, at a 25% discount for patients and 5% for the public.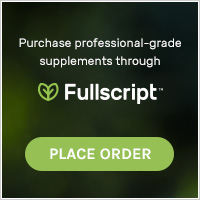 The clinic will be closed on the following days:
11/24/2022-11/25/2022 Thanksgiving
12/26/2022 Christmas observed
1/2/2023 New Year's observed
RESOURCES
Here are links to information related to Direct Primary Care and healthcare costs:
Medical cost sharing plans that cover catastrophic events (ER visits, hospitalizations, surgeries, etc.) exempt from ACA tax laws:
My colleague Dr. Chau Nguyen has updated his comparison spreadsheet here
Sedera Health: https://sedera.com/ and estimate your monthly contribution here
Also look into short-term limited duration insurance plans for catastrophic coverage.