Notices & Resources
Click here for our Notice of Privacy Practices: View PDF
OUR RESPONSE TO COVID-19 (updated 4/23/2021)
Consults in the office or by telemedicine are still by appointment only. 
The CDC's recent interim guidelines for fully vaccinated people (see our blog) applies to non-healthcare settings.
The Texas Medical Board and our local hospitals still highly recommend that we adhere to minimum safety standards. And because the clinic is leased with other tenants, Dr. Taylor will continue to wear a mask and screen patients prior to entry into the building. Dr. Taylor also requires that patients and those who accompany them wear masks.
==========
Remember to check our Facebook page for timely content https://www.facebook.com/FoundationPrimaryCare/
 ==========
NOTICES
For your convenience we now have an online dispensary through Fullscript carrying multiple professional-grade brands of supplements, at a 25% discount for patients and 5% for the public.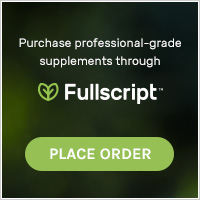 The clinic will be closed on the following days:
5/31/2021 Memorial Day
7/5/2021 Independence Day
9/6/2021 Labor Day
9/8/2021-9/10/2021 medical education
11/25/2021-11/26/2021 Thanksgiving
12/25/2021 Christmas 
RESOURCES
Here are links to information related to Direct Primary Care and healthcare costs:
Free market medical solutions for buyers (employers & individuals) sellers (physicians & healthcare facilities): https://fmma.org/
Medical cost sharing plans that cover catastrophic events (ER visits, hospitalizations, surgeries, etc.) exempt from ACA tax laws: 
Also look into short-term limited duration insurance plans for catastrophic coverage.